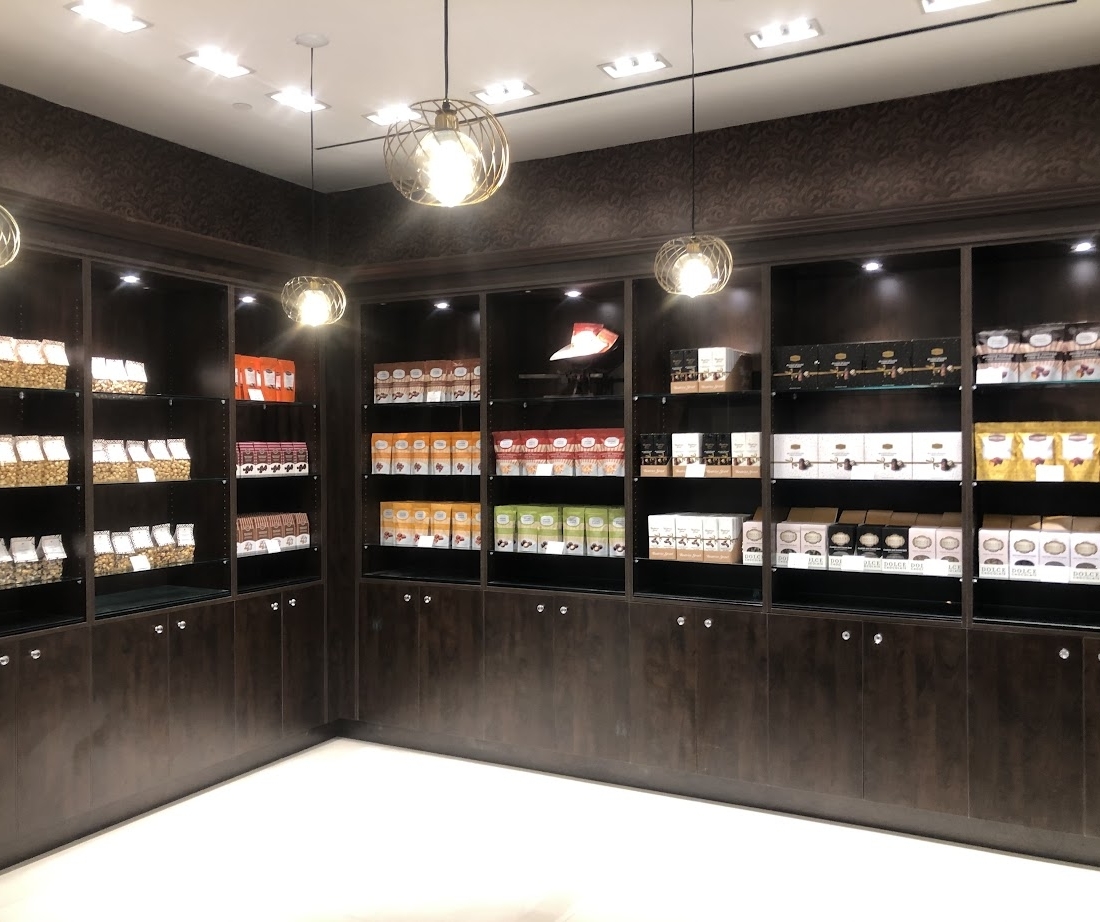 HISTORY
our story

Dolce
Growing up as a kid in Toronto on Beatrice St., walking to the local candy store was always a weekend treat. With some change in my pocket from my dad and the anticipation of sweets to be enjoyed, the highlight was scanning the chocolate aisle from left to right to wisely spend that change on the perfect tasty delight! From malt balls to crunchy toffee or the smooth richness of a creamy solid bar- the choice was too hard to make!
Charlie & The Chocolate Factory was always a childhood dream.
Fast forward some 40 years later and here we are- our very own chocolate company, where the sweet nostalgia of those very chocolates are custom created into premium quality treats named after my boys Michael & Adam.
Our premium Belgian chocolate line was named after the street where that very candy store resided in Toronto. Beatrice St.
And now as we move forward in 2023, we've extended our chocolate line with Tina's Gourmet Handmade Shortbread, named after my life partner!
Dolce – Making live sweeter every day!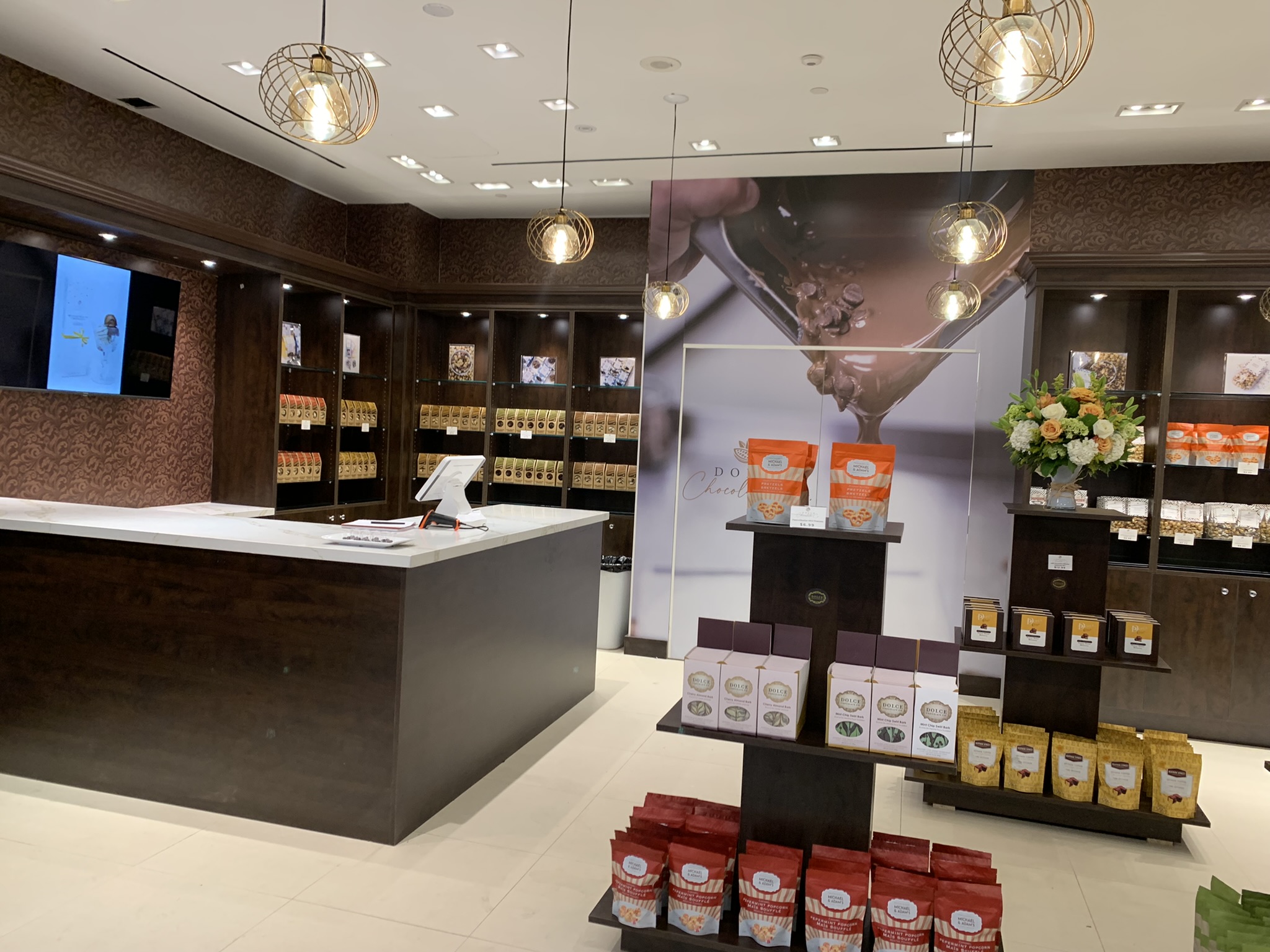 our finest
SHOP

High quality
A classic line up of our delicious pralines, truffles and gorgeous barks. Perfect to give as gifts, enjoy and savour.
Tina's shortbread cookies, Small batch morsels of goodness. Using premium, preservative-free products. Shelf life: 9 months
Enrobing is a process that involves covering a confection or snack with chocolate or chocolate coatings. We use deliciously sweet confectionary from nuts to caramel covered in dark or milk Belgian chocolate.
Caramel and the delectable crunch of popcorn come together in this buttery caramel corn. It's the perfect combination of sweet and salty with some added crunch.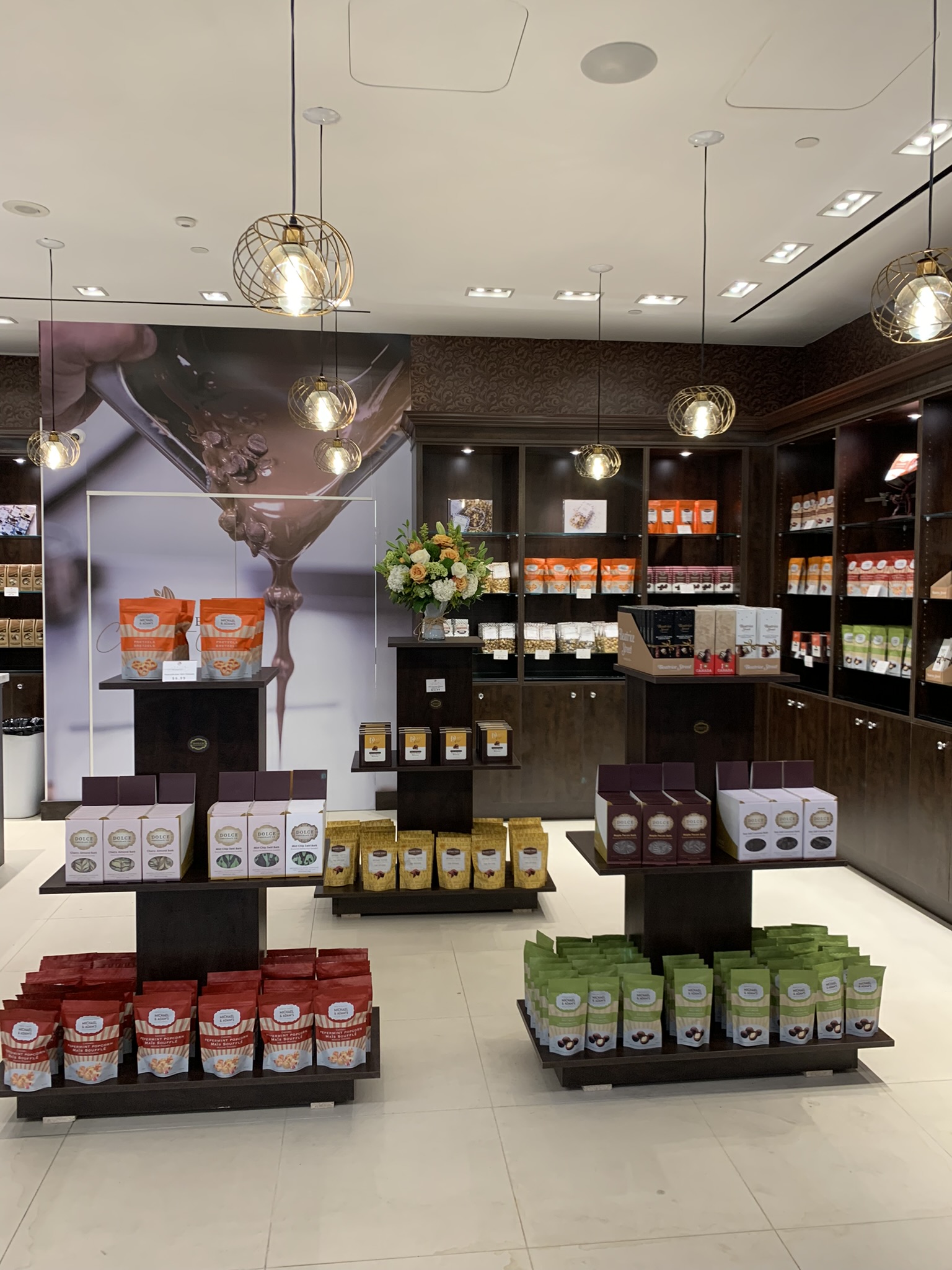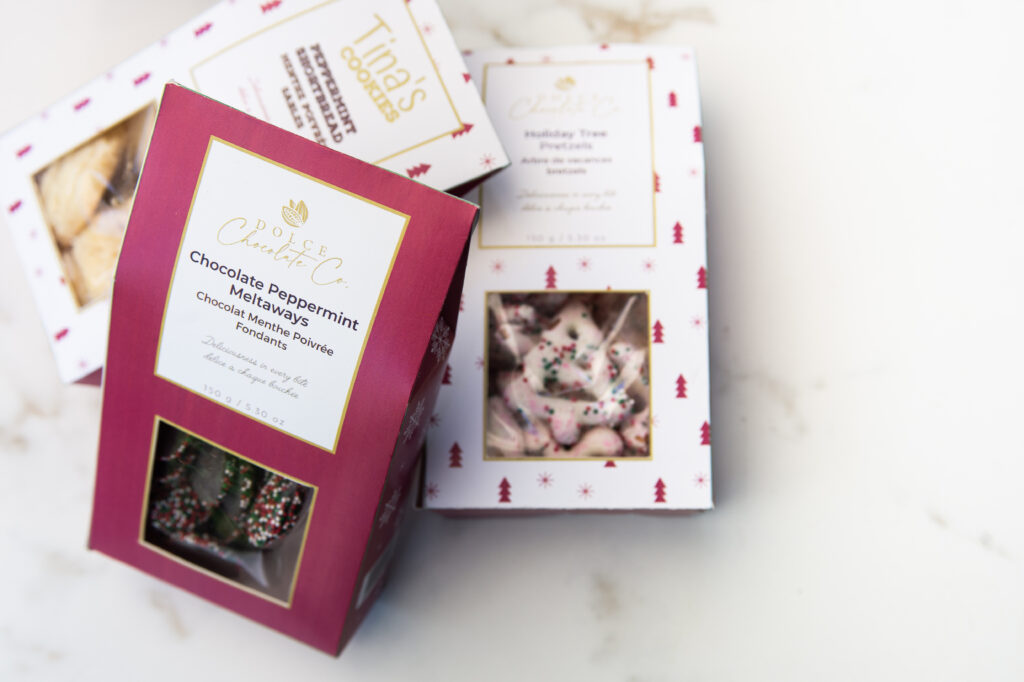 THE FRESHEST OF THE SWEETS
WHAT'S NEW

New
Our new collection offers beautiful packaging to complement each other, or to stand alone as a lovely gift. Check out the entire line as well as our delicious Holiday Collection for peppermint lovers everywhere!